US Congress District 12
Special Election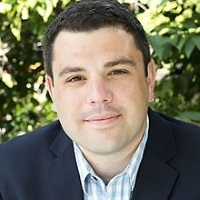 Marc Friedenberg was born and raised in Pennsylvania, and has dedicated his life and career to the fight for justice. He is a teacher, loving father of two young girls, and a devoted husband to his high school sweetheart, Becky. Marc is an honest voice for those in Pennsylvania looking for a better future.
In his legal career, Marc fought Wall Street banks responsible for the financial crisis. As a community organizer, he rallied hundreds of Pennsylvanians in the national effort to stop the repeal of the Affordable Care Act. Last year, he took a stand against corporate interests, running against an incumbent who rubber-stamped corrupt legislation after taking money from Big Pharma executives.
Marc is passionate about using technology to improve people's lives. As a student at Penn State, he researched how to help emergency responders locate each other in the field. Today, he teaches courses at Penn State on
cybersecurity, cyberlaw, and Internet privacy. With a J.D. from Columbia Law School and a Master's in Information Sciences and Technology, Marc has been a leading voice in the effort to finally bring fast, affordable broadband Internet to homes, schools, hospitals, and small businesses
in rural Pennsylvania.