County Commissioner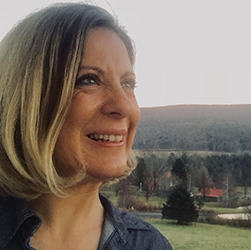 I believe in political transparency, community unity, and the GREAT POTENTIAL that exists when people sit down and talk to one another, learn from one another, and discover common ground. A graduate from Mansfield University with a Degree in Sociology and Anthropology and a public servant for most my life, my experience in the criminal justice, healthcare, and educational systems has allowed me to attain a broad perspective on the issues we face. I have developed treatment and educational programs in both the community and criminal justice settings. I have held dozens of town hall meetings to discuss community issues and solutions, and I'm an advocate for human rights and rural needs.
I understand first-hand the struggles of rural Susquehanna County, professionally and personally. I have spoken directly to THOUSANDS of Susquehanna County residents about their concerns, and will continue to do so after the campaign. Healthcare workers, quarry workers, farmers, small business owners, hunters, individuals/families with loved ones suffering from physical, mental and behavioral health issues, Republicans, Democrats, Independents and nonvoters. A County Commissioner should serve and UNDERSTAND ALL their constituents in EVERY part of the county.
One of the biggest concerns in our community is our need for jobs that provide wages that can support our families. I will confront this issue directly when elected by bringing true economic planning back to Susquehanna County through supporting traditional, yet endangered industries (farming, tourism, quarrying, healthcare, to name a few) and establishing entirely new industries that are suitable to our County's conditions and needs (industrial hemp being a very viable option for us).
As a drug and alcohol counselor with extensive experience in treatment, education and program development in our community and jail system, I will continue to work on ensuring that the drug crisis in Susquehanna County continues to be confronted and prioritized. Sadly, in 2016, Susquehanna County was ranked second per capita in the Commonwealth of Pennsylvania for opioid-related deaths, and too many of us have been affected directly. It is IMPERATIVE that all three Susquehanna County Commissioners prioritize this problem and actively work together to offer continued hope to our struggling community. With a comprehensive plan in place, we can continue our path toward healing because recovery for an individual, and OUR COMMUNITY, IS possible. We must continue to guarantee that our support groups and treatment/prevention programs have what they need to provide their much-needed services. Ensuring the availability, access and success of these services in our community is KEY… And I propose even more. "We need to stop JUST pulling people out of the river. We need to go upstream and find out why they are falling in." By ensuring that our younger generations have the resources they need—the social supports, the healthcare, mental health, community recreation—we can further heal!
Community leadership that understands firsthand the importance of tackling issues and planning for the future of Susquehanna County is imperative to our success. A community that prioritizes solutions and promotes family, teamwork, strengths, recreation, economic development and community pride is the key to promoting recovery, healthy lifestyles and healthy families particularly when it pertains to our youth and our health. As a substitute teacher at two of our local school districts, I understand the importance of investing in our youth and our public schools/vo-tech programs to ensure the positive future of our community and our country. I have also worked directly with rural healthcare facilities in Susquehanna County for over 20 years, I understand how pivotal rural health care is to the personal health of our community. In addition, by not having broadband internet available in all corners of our county, it affects more than just our recreation. It has a direct affect on our economy, our education system and our healthcare. This is not acceptable and should be a priority to all three County Commissioners.
My roots are deep in Susquehanna County, and I would do anything to make sure that our future is guaranteed and successful. I am a 7th generation Susquehanna County resident- a descendent of dairy farmers, business owners, railroad workers, a county historian and a nurse. I see our home as a place of beauty, a community where we can work and safely raise a family, a destination to enjoy the outdoors, and a united community that we can truly be proud of for many generations to come. Two years ago, I embarked on a campaign for United States Congress for these very reasons, to preserve our home. Even though my primary election loss was a difference of less than .03% of votes cast, I ran a successful grassroots campaign, receiving national recognition in The Washington Post, The New York Times, The Chicago Tribune, The Los Angeles Times and several other national news outlets.
At the end of the day, however, the achievement that I'm most proud of is raising 2 amazing young boys with my husband Eric. I am really just an everyday, driven mother that loves her community, her country, her family, her friends…. community theater, animals, archeology, gardening, hiking, theoretical physics and a good ghost story.